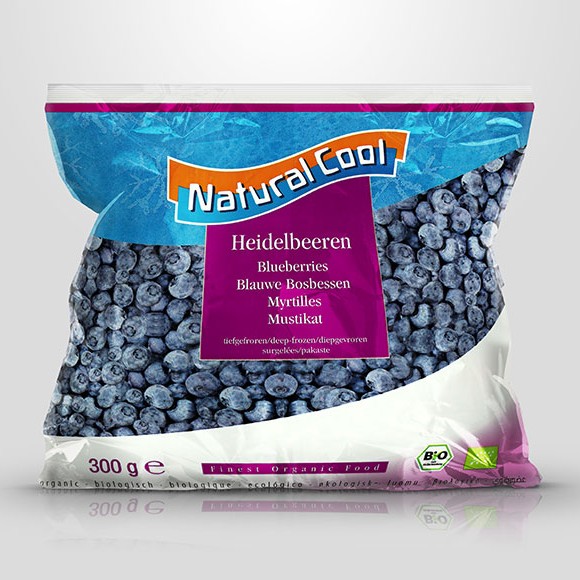 Blueberries, 300 g
Very aromatic
Natural Cool
Belgium (BE)
EWG 834/2007 Norm, 100% bio, EU Bio-Logo, EU Landwirtschaft
INTEGRA bvba, afdeling BLIK
full bodied flavour, harvested in high quality, gently shock frozen
Blueberries* * = from organic agriculture ** = from biodynamic agriculture
Coming directly from the field, natural cool products are immediatly deep-frozen to preserve all their important vitamins and flavours.
Natural Cool offers you juicy, delicious fruits throughout the year. Add the blueberries to your milk-shakes, desserts, fruit salads, on ice cream, cocktails and cakes to give that extra touch that will make them unrivalled.
Store at -18°C. Once defrosted do not refreeze.