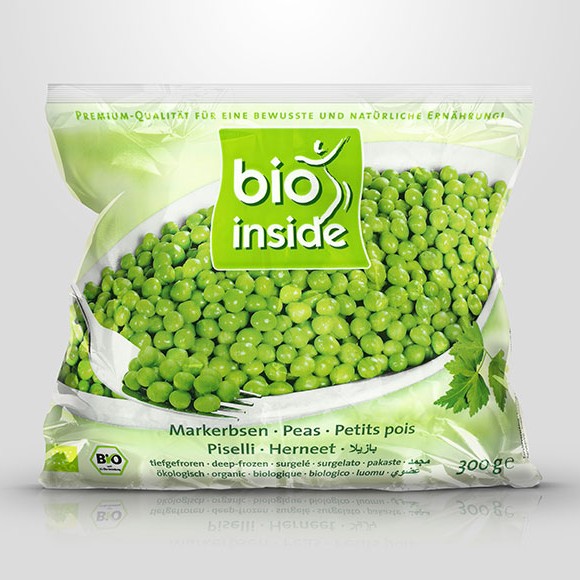 Peas, 300 g
Very fine peas
bio inside
Netherlands (NL)
100% bio, EWG 834/2007 Norm, EU Bio-Logo, EU Landwirtschaft
Stichting Skal
bio inside offers a wide range of products comprising fresh basic, tasty and varied vegetables and fruit that you can use to make creatively delicious meals for an active way of life.
Peas* * = from organic agriculture ** = from biodynamic agriculture
Coming directly from the field, bio inside products are immediately deep-frozen to preserve all their important vitamins and flavours.
Store at -18°C. Once defrosted do not refreeze.