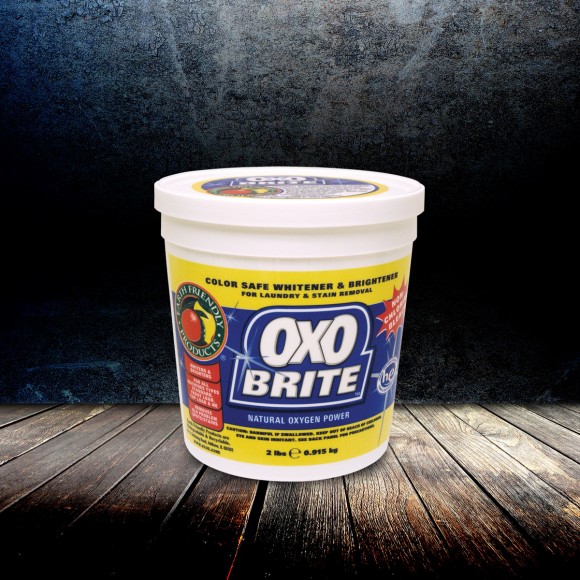 OXO Brite Non-chlorine Bleach
DESCRIPTION | SPECS | SAFETY FACTS (PDF)
OXO BRITE is safe for colors, a non-chlorine bleach, OXO BRITE harnesses the incredible power of oxygen to whiten, brighten and deodorize your laundry and fabrics. OXO BRITE effectively removes most organic stains. These features make OXO BRITE a natural laundry additive to be used with every washload or as a soak cleanser.